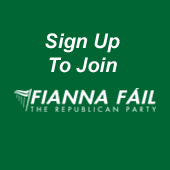 Cllr. Cormac Devlin, "Saint Michaels", Glenageary Avenue, Dún Laoghaire, Co. Dublin

Telephone: +353 (1) 275 0786 Email cormacdevlin@ireland.com

.


"IMPROVE SAFETY

ALONG ULVERTON ROAD

DALKEY" - DEVLIN

March 2006

Councillor Cormac Devlin asked officials in the Council to review the traffic calming measures on Ulverton Road, Dalkey especially in light of a recent fatal accident at this site:

Question:

The following motion was proposed by Councillor Cormac Devlin: -

That the Manager report on the need for and if there are any plans for traffic calming measures along Ulverton Road, Dalkey.

The following report of the Manager, which had been circulated, was CONSIDERED: -

There are no plans to provide any traffic calming measures on Ulverton Road.  The road is an important traffic route connecting Dun Laoghaire with Dalkey. 

This factor combined with its use as a bus route makes it inappropriate for traffic calming measures.  There is currently a 'bends ahead' sign at each end of the road. 

There are also 'slow' markings at appropriate locations as well as a continuous centreline along the road."

Following discussion, where Mr. Ken Fitzsimon, Road Safety Officer, answered Members queries on the recent fatal accident on this road, it was AGREED that a report would be brought back to the Area Committee at a future date, after the inquest has taken place (approximately July/August 2006). 

The report was NOTED.