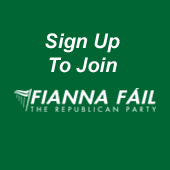 Cllr. Cormac Devlin, "Saint Michaels", Glenageary Avenue, Dún Laoghaire, Co. Dublin

Telephone: +353 (1) 275 0786 Email cormacdevlin@ireland.com

.


European Commission

Formal Warning on Sellafield

February 2006

Dún Laoghaire Councillor Cormac Devlin (FF) has welcomed the European Commission's formal warning for Sellafield today. Cllr. Devlin also welcomes the Minister for the Environment, Dick Roche TD's comments:

Mr. Dick Roche, T.D., Minister for the Environment, Heritage and Local Government noted the formal warning issued by the European Commission, regarding accounting and reporting procedures presently in place at the Sellafield nuclear plant.

In a press release issued earlier today the Commission found that "the accounting and reporting procedures presently in place at British Nuclear Group Sellafield (BNG SL) do not fully meet Euratom standards.  This decision results from a series of inspections carried out by Commission inspectors at the Sellafield plant.  The Commission has decided to issue a warning provided for in Article 83 (1) (a) of the Euratom Treaty.  It has also requested BNG SL to implement the

appropriate remedies within periods specified in the decision and to ensure the adequate quality of its system of accounting for nuclear material. After this period the Commission will determine whether this standard has been met."

Commenting on the Commission's press release, Minister Roche said "I note the contents of the statement this afternoon and obviously I share the Commission's concerns in this regard.  Indeed, only last month I met with Commissioners Andris Piebalgs and Franco Frattini in Brussels during which I articulated Ireland's concerns in relation to safety standards at the Sellafield facility in a forthright manner."

More information is available by clicking here