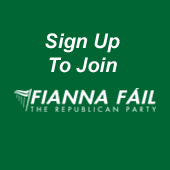 Cllr. Cormac Devlin, "Saint Michaels", Glenageary Avenue, Dún Laoghaire, Co. Dublin

Telephone: +353 (1) 275 0786 Email cormacdevlin@ireland.com

.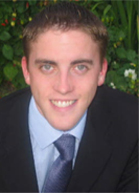 VILLAGE RENEWAL SCHEME

FOR

SALLYNOGGIN

March 2006

Local Councillor, Cormac Devlin asked the Council for an up-date for the Village Renewal Scheme for Sallynoggin. The motion was as follows:

To ask the Manager: -

(i) When work is set to begin this year in Sallynoggin under the Village Renewal Programme 2000-2006 and what is planned for;

(ii) To give assurances that Church Place will also be included in the Sallynoggin Village Renewal Programme as this area also forms part of the commercial area and is in need of regeneration?

Reply:

A report was submitted to the Meeting of the County Council held on the 13th of December, 2004 outlining proposals for the spending of the anticipated 2005 & 2006 allocations under the Urban & Village Renewal Programme 2000-2006. Members at that meeting agreed that the 2005 allocation would be spent on completing the final phase of the Ballybrack Village Renewal Scheme and that the 2006 funding would be allocated to Village Improvement Schemes in Cabinteely & Cornelscourt. 

It is an objective of Dun Laoghaire Rathdown County Development Plan 2004 to carry out an environmental improvement scheme in Sallynoggin Village, subject to resources being available. Sallynoggin Village is also included in the Council's Strategy Plan for the Urban and Village Renewal Programme 2000-2006 as approved by the DOEH&LG.     

Prior to deciding to allocate the 2006 anticipated funding to Village Renewal Schemes in Cabinteely & Cornelscourt consideration was given to carrying out renewal schemes in other locations including Sallynoggin. However it was considered premature to carry out a Village Improvement Scheme in Sallynoggin at this time as that location is the subject of a major housing scheme on Pearse Street.

The Urban and Village Renewal Programme 2000-2006 terminates at the end of this year. The Council has to date received no notification from the Dept. of Environment, Heritage & Local Government regarding the continuation of an Urban & Village Renewal Programme beyond that date. However, should such a programme be continued from 2007 onwards a report on the matter will be brought to Members for their consideration and for determining the villages/locations where works funded under the scheme should be carried out.