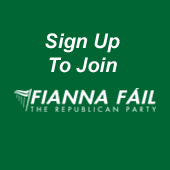 Cllr. Cormac Devlin, "Saint Michaels", Glenageary Avenue, Dún Laoghaire, Co. Dublin

Telephone: +353 (1) 275 0786 Email cormacdevlin@ireland.com

.


PUBLIC LIGHTING NEEDED IN

SALLYGLEN PARK, GLENAGEARY

May 2005

Residents in the Glenageary area who frequently use the open park Sallyglen have requested public lighting in the park. As a result local Councillor Cormac Devlin placed the following question down at an Area Committee Meeting:

Question:

To ask the Manager to install public lighting in the Sallyglen Park, Glenageary as to stop anti-social behaviour and create a safer environment for pedestrians? The lights that would be desirable are similar to the lantern type public lights found in Dalkey Village?

Reply:

Public lighting is occasionally installed in places to provide safe pedestrian/cycle connections but only where the installation does not cause nuisance to local residents or result in unauthorised ball-playing, training or anti-social activity.

In a conventional public open space a robust modern design would be favoured rather that an ornamental lantern such as those found in Dalkey Village.

Arrangements and funding are in place to have lighting standards and underground ducting installed at a number of locations during this year's programme of works.

The Parks Department will not be in a position to undertake such work in Sallyglen Park this year. However, the site will be examined to ascertain whether public lighting is appropriate.