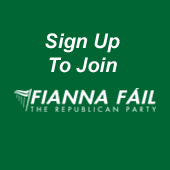 Cllr. Cormac Devlin, "Saint Michaels", Glenageary Avenue, Dún Laoghaire, Co. Dublin

Telephone: +353 (1) 275 0786 Email cormacdevlin@ireland.com

.


"Flow of Afghan Heroin to

Dublin's Streets must

be halted" – Ryan

February 2006

The aid to fight the war on drugs in Afghanistan must be stepped up if we are to stop the flow of heroin onto the streets of Dublin and other major cities, according to Dublin Fianna Fáil MEP, Eoin Ryan.

"90% of heroin which ends up in communities across Dublin comes from Afghanistan, and with reports of a bumper opium crop this year the problemwill get worse unless action is taken."

"Afghan farmers are refusing to stop growing opium poppies because outsideaid which was promised has never materialized. The International Communitymust now re-affirm its commitment to Afghanistan and deliver aid which willallow farmers to switch to alternative crops."

"In is in Europe's interest to help the farmers and cut off the biggestdrug smuggling route into the EU. The poppies which will be harvested inthe Afghan hills will end up on our streets and cause misery in ourcommunities."

"Figures in Britain confirm that one third of the population has trieddrugs, with some 7.5% trying drugs in the past month."

"Ireland is currently delivering €5 million in aid, at EU level I will beasking all 25 member states to deliver fresh aid so as we can ensure thatthis year's poppy harvest is the last", concluded Eoin.