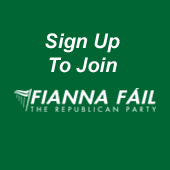 Cllr. Cormac Devlin, "Saint Michaels", Glenageary Avenue, Dún Laoghaire, Co. Dublin

Telephone: +353 (1) 275 0786 Email cormacdevlin@ireland.com

.


"CUT BACK TREE'S ALONG

ROCHESTOWN AVENUE " - DEVLIN

February 2006

Councillor Cormac Devlin recently requested the Council to cut back tree's along Rochestown Avenue that are blocking the street lights on the footpaths and road itself. He placed the following question down on the agenda:

Question:

Councillor Cormac Devlin
To ask the Manager to cut back the trees along Rochestown Avenue as they are blocking a considerable amount of light from the street lights?

Reply:

This work has been included in our pruning programme November 2005 – March 2006.