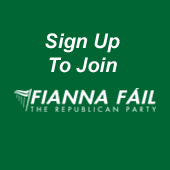 Cllr. Cormac Devlin, Saint Michaels, Glenageary Avenue, Dún Laoghaire, Co. Dublin

Telephone: +353 (1) 275 0786 Email CormacDevlin@ireland.com

.


"REPLACE THE FOLLOWING

ROAD SIGNS" DEVLIN

March 2006

Having seen no progess made despite placing several questions down on previous agenda in the past, Dún Laoghaire Councillor, Cormac Devlin asked Council Management to replace the following signs immediately:

To ask the Manager, following up from an earlier request (September 2005), to replace in the near future the following vandalised/broken road signs (ensuring the proper Irish names are stated):

(a)

Glenageary Park (leading to Glenageary Avenue 81 – 98)
(b)

Pearse Road, Sallynoggin;
(c)

Pearse Green, Sallynoggin
(d)

Cabinteely Avenue, off Monaloe
(e)

Glenageary Avenue (Houses 81-98) - to be replaced on wall of Sallyglen Road facing entrance to             Glenageary Park coming from the Avenue. 
Please state when this work will be done?

Reply:

The signs at these locations will be inspected and where necessary, new bi-lingual signs will be ordered and erected upon delivery (approximately 10 weeks).

UPDATE: The majority of these road signs have been replaced.