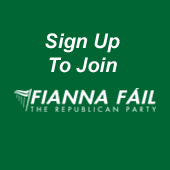 Cllr. Cormac Devlin, "Saint Michaels", Glenageary Avenue, Dún Laoghaire, Co. Dublin

Telephone: +353 (1) 275 0786 Email cormacdevlin@ireland.com

.


"STILL NO SAFE CROSSING

FOR RESIDENTS ALONG

JOHNSTOWN ROAD"

March 2006

Having previously raised this issue in October 2005, local Councillor Cormac Devlin has asked the Council to install a pedestrian crossing along Johnstown Road:

To ask the Manager, following up on my question (October 2005), can details of the pedestrian count be given to Members as a result of the requested pedestrian crossing for Johnstown Road?

Reply:

A pedestrian count was carried out on Johnstown Road, which covered the stretch of road between Oakdale and Granitefield. 

During the one-hour period 08:30 – 09:30, ten pedestrians crossed the road.  15:00 – 16:00, eight pedestrians and 16:00 – 17:00, thirteen pedestrians. 

These figures are well below the warrant figure of ninety pedestrians per hour, which is required to ensure efficient and safe operation of a signalised crossing. 

As previously stated, further monitoring of pedestrian movements will be carried out in the light of any future residential development.