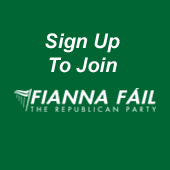 Cllr. Cormac Devlin, "Saint Michaels", Glenageary Avenue, Dún Laoghaire, Co. Dublin

Telephone: +353 (1) 275 0786 Email cormacdevlin@ireland.com

.


DEVLIN RE-ESTABLISHES

NEIGHBOURHOOD WATCH FOR

SALLYNOGGIN

February 2009

Local Councillor for the area, Cormac Devlin helped re-establish the  Neighbourhood Watch Programme for the Sallynoggin Area recently. Councillor Devlin organised the meeting in response to the high number of break-ins and attempted break-ins in the area.

His pro-active approach to the problem meant that over 60 residents attended his meeting and an active committee has now been established with over 20 residents on it, covering the whole area.

If you would like to get involved as a Street Co-ordinator please contact the local Area Co-ordinator / Chairman on 085 7125541.

Otherwise if you'd like more information on the Sallynoggin Neighbourhood Watch please contact Garda Clare O'Dwyer on (01) 6665500 in Kill O'The Grange Garda Station.

Pictures from the meeting:

Cormac congratulating the newly elected Area Co-ordinator / Chairman click here
Councillor Devlin pictured with Garda Claire O'Dwyer & the local Area Co-ordinator click here
Cormac pictured discussing the issues with the Gardaí at the meeting click here
The meeting with Councillor Devlin & Gardaí click here
To get more information on this story, please contact Cormac directly by clicking here