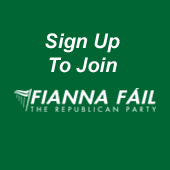 Cllr. Cormac Devlin, "Saint Michaels", Glenageary Avenue, Dún Laoghaire, Co. Dublin

Telephone: +353 (1) 275 0786 Email cormacdevlin@ireland.com

.


REPAIR DAMAGED WALL ON

MOUNTTOWN ROUNDABOUT

March 2006

Fianna Fáil County Councillor Cormac Devlin has asked the Council to repair the broken wall on the Mounttown Roundabout at a recent Area Committee Meeting agenda:

Question:

The following motion was MOVED by Councillor Cormac Devlin: -

That the Manager repair the damaged section of the wall on the Mounttown Roundabout as it has been damaged for some time now and to give a precise time of when these works might be carried out.

The following report of the Manager, which had been circulated, was NOTED: -

Temporary repairs will be carried out to the wall at this roundabout in the next few weeks. 

It should be noted that the roundabout at this junction may be altered or removed as part of the Quality Bus Corridor works.