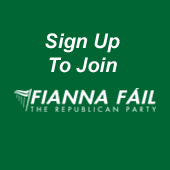 Cllr. Cormac Devlin, "Saint Michaels", Glenageary Avenue, Dún Laoghaire, Co. Dublin

Telephone: +353 (1) 275 0786 Email cormacdevlin@ireland.com

.


LOCAL  AUTHORITIES

CALLED UPON TO END

TRAFFIC DELAYS AT

MERRION GATES

18th June 2007

Dún Laoghaire based Councillor, Cormac Devlin at a joint meeting of Dublin City & Dún Laoghaire Rathdown County Council's put forward a proposal to request the 2 local authorities to resolve the daily traffic delays caused by the level crossing at the Merrion Gates. By alleviating this traffic bottle neck, these 2 Council's would reduce commuting delays for commuters (both on public transport and in their cars) by 20 minutes, if not more. Ideally, the best solution would be to ensure that the trains can run un-interupted by vehicles needing to cross at this junction thus creating the possible need for a bridge of some sort/under ground tunnel.

Question:

Councillor Cormac Devlin:
To ask these 2 local authorities (Dublin City Council & Dún Laoghaire Rathdown County Council) to work together with a view to improving the traffic flow at the Merrion Gates level crossing?

Reply:

Dublin City Council and Dun Laoghaire Rathdown Traffic departments are currently working together on the Blackrock QBC and as part of this work the Blackrock QBC junctions up to Trimblestown Avenue will be set up on the SCATS Traffic Control system. This will then allow the entire route from Blackrock through to the Merrion Road to be managed as one Public Transport corridor.  Dublin City Council and Dun Laoghaire Rathdown Couty Council staff have already met and discussed the issues involved and work is currently progressing.