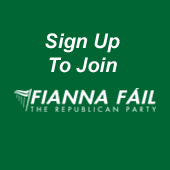 Cllr. Cormac Devlin, "Saint Michaels", Glenageary Avenue, Dún Laoghaire, Co. Dublin

Telephone: +353 (1) 275 0786 Email cormacdevlin@ireland.com

.


"€1.5M GRANT FOR

MARITIME MUSEUM" - CLLR. DEVLIN

February 2006

Local Fianna Fáil Councillor Cormac Devlin has welcomed the allocation of a €1.5m Grant to the National Maritime Museum in Haigh Terrace, Dún Laoghaire. Cllr. Devlin stated "that I have no doubt this will help the Museum in its work to further promote and plan for the Museum over the coming year":

A grant of €1.5million towards the restoration the historical Mariner's Church in Dún Laoghaire has been announced by the Department of Finance, and the work will be carried out by the Office of Public Works.  

The Mariner's Church, home to the Maritime Institute of Ireland/Maritime Museum, is a listed building containing numerous artefacts, paintings, documents and photographs of major historical significance. Flooding and a lack of resources over the years have meant that the condition of the building has deteriorated greatly.

This substantial funding will guarantee that extensive repair work will be carried out over the coming months.

While certain work had been carried out to the windows and roof some years ago, there remained much work to be done to complete the roof, to repair plasterwork and to repaint various sections.

For further information please click here