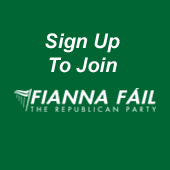 Cllr. Cormac Devlin, "Saint Michaels", Glenageary Avenue, Dún Laoghaire, Co. Dublin

Telephone: +353 (1) 275 0786 Email cormacdevlin@ireland.com

.


"HOOKS IN PAVEMENT IN

SALLYNOGGIN MUST BE

REMOVED ASAP" - CLLR. DEVLIN

June 2005

Local Councillor Cormac Devlin highlight the dangerous "hooks" that were left in the cement paving outside Londis in Sallynoggin which caused some pedestrians minor injuries. He asked that they be removed immediately:

Question:

To ask the Manager to make immediate plans to remove twelve or more ground hooks that were placed on the footpath outside Londis Shop, Sallynoggin Road for the bicycle rails which have since been removed?  I have received many queries on this issue and a number of people have already fallen on them?

Reply:

Cycle parking racks were installed at the Londis Shop at Sallynoggin.  These were vandalised and stolen, leaving only the mounting plates.  These will be removed as soon as possible and replaced with more robust cycle parking racks.

UP-DATE: The hooks were removed a number of days after raising the issue at the



Council meeting.