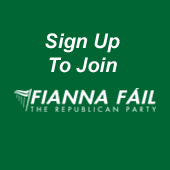 Cllr. Cormac Devlin, "Saint Michaels", Glenageary Avenue, Dún Laoghaire, Co. Dublin

Telephone: +353 (1) 275 0786 Email cormacdevlin@ireland.com

.


"WARNING OF ANIMAL CRUELTY

THIS HALLOWEEN" - DEVLIN

October 2006

Dún Laoghaire based Councillor and DSPCA member Cormac Devlin has reminded pet owners to keep their pets indoors this Halloween. Speaking recently about the problem of animal cruelty Cllr. Devlin stated that "unfortunately it is at this time of year that animals experience the worst forms of cruelty. Evil minded individuals pray upon the most vulnerable of animals in order to inflict pain and suffering on these defenceless creatures. I would ask all members of the public, particularly adults to be extra vigilant for animals over the coming weeks".

"While Dún Laoghaire hasn't experience anything near the cruelty witnessed of late in Dublin 15 where a cat ("Phoenix") was thrown onto a bonfire in the name of "fun", it is no time for complacency" commented Cllr. Devlin. Mr. Liam Kinsella (Manager of the Dublin Society of Prevention of Cruelty to Animals) was quoted as saying that the DSPCA were called to a house in Whitestown in connection with a badly burnt cat. The cat had found shelter at a mans front door crying in pain as a result of the horrific injuries and ordeal.

Councillor Devlin gave this advice to pet owners "Do not keep your pets outdoors on Halloween night, bring them inside to ensure that they are safe and are away from the noise of fireworks and bangers and do not leave them on their own as this can make them more anxious. Do not feed your animal any sweets or chocolate as this is not good for them nor should you bring your pet out trick-or-treating on the night itself. Finally if you do see any suspicious activity or acts of cruelty against any animal please contact your local Garda station or the DSPCA on 4935502 who will be working overtime on the night in question. If anyone requires further information please visit my website
www.cormacdevlin.com
" concluded Councillor Devlin.