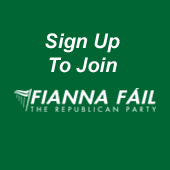 Cllr. Cormac Devlin, "Saint Michaels", Glenageary Avenue, Dún Laoghaire, Co. Dublin

Telephone: +353 (1) 275 0786 Email cormacdevlin@ireland.com

.


"REPAIR THE BANDSTAND ON

THE EAST PIER" - DEVLIN

February 2005

Like many residents I frequently walk the East Pier. It is extremly sad to see one of Ireland's most popular public amenity falling to neglect. The Victorian Bandstant and Shelter are in a serious need of repair. It is for that reason that I tabled the following question:

Question:

To ask the Manager to repair and refurbish the Victorian bandstand on the East Pier. This popular monument and tourist attraction must be properly maintained by this Council as it serves as a community and tourist attraction during the Summer and Autumn months?

Reply:

The Parks Department engaged the services of a firm of Conservation Architects to survey the bandstand on the East Pier to assess its condition and to report on the best way to achieve its complete restoration.

The Architects report which was received in November 2004 recommends the complete dismantling of this badly corroded structure and its removal by a competent qualified restoration firm.  We are seeking grant aid and are engaging with the Harbour Company with a view to financing a restoration project.