MINISTER AHERN

WELCOMES ETHIOPIAN OPPOSITION

LEADERS RELEASE

July 2007

Local Fianna Fáil County, Councillor Cormac Devlin welcomed the statement by Minister Dermot Ahern about the Ethiopian opposition leaders release:

Minister for Foreign Affairs, Mr. Dermot Ahern T.D., today warmly welcomed the release from prison of 37 Ethiopian opposition politicians, following the decision of the President of Ethiopia to pardon them. The Minister said,

"I am greatly relieved that an acceptable resolution of this matter has been arrived at and that those facing prison sentences have been released.  The Government of Ireland, as a friend of Ethiopia and a major aid donor, has taken a keen interest in the progress of the trials of all those arrested following the post-election riots in May 2005, and in their welfare while in prison.  I personally raised this issue and at the highest level with the Ethiopian Authorities. In addition, our Embassy in Addis Ababa has played a leading role in helping to coordinate the EU and international approach, and my officials in Dublin have also consistently made our position clear to the Ethiopian Embassy here.

"I would like to congratulate all those who worked so assiduously towards this outcome and to express the hope that those detainees whose trials have not yet been completed will soon also be released.

"I trust that the people and Government of Ethiopia will now be able to address the many challenges facing the country in a spirit of reconciliation and co-operation.  We stand ready to continue helping in any way which would be useful."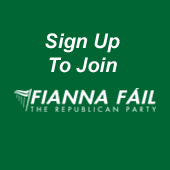 Cllr. Cormac Devlin, "Saint Michaels", Glenageary Avenue, Dún Laoghaire, Co. Dublin

Telephone: +353 (1) 275 0786 Email cormacdevlin@ireland.com

.