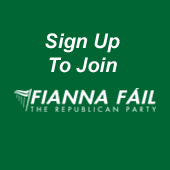 Cllr. Cormac Devlin, "Saint Michaels", Glenageary Avenue, Dún Laoghaire, Co. Dublin

Telephone: +353 (1) 275 0786 Email cormacdevlin@ireland.com

.


GAS & ELECTRICITY BILL

PRICE INCREASES NOT

GOING AHEAD IN JAN. 2009






























December 2008
Proposed gas price increases will now not go ahead while electricity bills will drop by an average one per cent next year.

According to Dún Laoghaire-Rathdown County Councillor, Cormac Devlin "Decreasing international energy costs mean that the proposed price increases by Irish energy companies will no longer go ahead. Given the current economic situation, it is a welcomed decision made this week by the Commission for Energy Regulation (CER). This move, along with the recent interest rate cuts will hopefully give many people financial relief at this difficult time."

"I am aware of the financial pressure facing many families at this time of year so any stability in gas/electricity bill pricing is most welcome" concluded Councillor Devlin.