DEVLIN WELCOMES

REDUCTION IN

ROAMING CHARGES

BY EU FROM 1st JULY
















April 2009
Starting from July 1st, the cost of making a call, sending a text or data while roaming within the EU will fall dramatically thanks to the decision by MEP's this week. All calls,  texts and data service costs will be reduced from 28c to just 11c. Dún Laoghaire Rathdown County Councillor, Cormac Devlin has welcomed the news stating "in a time of economic downturn, politicians from across Europe need to work closely together to reduce costs to consumers. This is certainly a welcome move. I now call on Irish mobile phone companies to reduce their domestic call and text charges."

The Parliament also voted for further cuts in the price of mobile phone calls while roaming in another EU country. The present cap for a mobile phone call made abroad will progressively drop from €0.46 to €0.35 per minute by July 2011, and from €0.22 today to €0.11 for mobile calls received while roaming abroad.

Councillor Devlin applauded his party colleague, Eoin Ryan MEP for his support and hoped that similar moves would be made in other sectors to reduce costs for European consumers.

ENDS.

For more information please visit: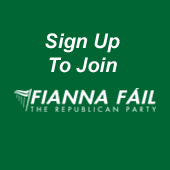 Cllr. Cormac Devlin, "Saint Michaels", Glenageary Avenue, Dún Laoghaire, Co. Dublin

Telephone: +353 (1) 275 0786 Email cormacdevlin@ireland.com

.