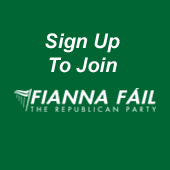 Cllr. Cormac Devlin, "Saint Michaels", Glenageary Avenue, Dún Laoghaire, Co. Dublin

Telephone: +353 (1) 275 0786 Email cormacdevlin@ireland.com

.


RE-SURFACE

DESMOND AVENUE - DEVLIN

March 2006

Local Fianna Fáil Councillor for the area, Cormac Devlin has asked the Management to ensure that Desmond Avenue is re-surfaced as it is in need of repair:

Question:

Councillor Cormac Devlin
To ask the Manager to resurface Desmond Avenue, Dún Laoghaire and when works can be expected to be carried out?

Reply:

Desmond Avenue is not on the 2006 Roads Programme. 

However, if funding becomes available for tertiary roads, it will be considered for restoration works.  In the meantime, any necessary temporary repairs will be carried out.