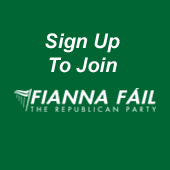 Cllr. Cormac Devlin, "Saint Michaels", Glenageary Avenue, Dún Laoghaire, Co. Dublin

Telephone: +353 (1) 275 0786 Email cormacdevlin@ireland.com

.



CLEAN UP THE

LANEWAYS IN THE CENTRE OF

DÚN LAOGHAIRE - CLLR. DEVLIN

February 2005

Local Councillor Cormac Devlin placed a motion down at an Area Committee Meeting calling on the Council to clean up and make safe the laneways in the centre of Dún Laoghaire in particular the one between Mulgrave Street and Patricks Street:

Question:

Councillor C. Devlin
To ask the Manager to examine the possibility of carrying out works at the laneway between Mulgrave Street and Patrick Street as various types of debris and rubbish has been found at this location.  While attempts have been made to clean it, the problem is still on going.  Anti-social behaviour at all times of the day is causing concern to residents and to businesses in the area.  This Council should: -

(a)

Put street lighting in the laneway especially in the middle of the laneway where it is most vulnerable to the social problems listed above;
(b)

The Council should also erect gates at both ends of the laneway sealing this lane off so only local residents and businesses could have shared access thus preventing the problem above?
Reply:

(a)

A meeting is arranged with the Public Lighting Maintenance Contractor with a view to establishing the feasibility and cost of upgrading and improvement in Mulgrave Street and Patrick Street.
(b)

The County Council cannot carry out any works on this laneway as it is not in the County Council's charge but is privately owned.
UP-DATE: Councillor Devlin is pleased to report that the lighting has since been improved in the lane and discussions are on-going about how to either enclose and improve safety along same.