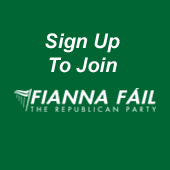 Cllr. Cormac Devlin, "Saint Michaels", Glenageary Avenue, Dún Laoghaire, Co. Dublin

Telephone: +353 (1) 275 0786 Email cormacdevlin@ireland.com

.


DEVLIN WELCOMES

COUNCIL PLAN TO

COVER OVER THE

DART LINE IN DÚN LAOGHAIRE

March 2009

Local Councillor, Cormac Devlin (following on from his 2005 motion) which has welcomed the announcement by the County Council to cover over the DART line along the seafront at the Pavilion Complex (Queens Road), Dún Laoghaire which will commence in May.
                              Section 75 of the Roads Act, 1993

                              Temporary closure of Queen's Road

Dún Laoghaire-Rathdown County Council intends to temporarily close Queen's Road, Dún Laoghaire from the junction of Marine Road to Park Road in order to facilitate railway bridge removal.

The dates of the intended closure will be from 10 p.m. on Easter Sunday 12th April, 2009 to 8 a.m. on Easter Monday 13th April, 2009.

The intended diversion routes will be Eastbound: Royal Marine Road, George's Street Upper, Park Road. Westbound: Glasthule Link Road, Summerhill Road, George's Street Upper and Royal Marine Road.

A Traffic Management Plan will be in operation and the diversions will be signposted.

Any interested person may lodge an objection in writing with the Senior Engineer, Traffic Section, County Hall, Marine Road, Dún Laoghaire, Co. Dublin not later than 12 noon on Friday 3rd April, 2009.