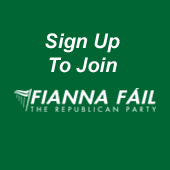 Cllr. Cormac Devlin, "Saint Michaels", Glenageary Avenue, Dún Laoghaire, Co. Dublin

Telephone: +353 (1) 275 0786 Email cormacdevlin@ireland.com

.


"MISSING" BUS BAYS ON

CLONKEEN ROAD

September 2005

Local Councillor Cormac Devlin raised the issue of the "missing bus bays" on Clonkeen Road at this months Area Committee Meeting:

Question:

To ask the Manager to report why the bus bays have been removed from Clonkeen Road after the road was resurfaced? Are there any plans to reinstate these? If not, when was there a decision taken to remove them and why?

Reply:

Two bus bays on Clonkeen Road at Meadowvale were removed during the recent road resurfacing work.  This occurred due to a misunderstanding between Dublin Bus and the Road Maintenance Section of the Council.  The bus bays have been redesigned for upgrading and 'Dublin Bus' has agreed to fund the work.  It is envisaged that work on site should be completed by the end of October 2005.