FIRST ANNIVERSARY OF

INTRODUCTION OF

MANDATORY ALCOHOL TESTING
















July 2007
Councillor Devlin welcomed the anniversary of the mandatory tests that have resulted in an increased presence of Gardaí and less fatalities on our roads. Marking the occasions Minister for Transport Noel Dempsey TD made the following statement:

"There are over ninety people alive today who would have lost their lives but for the introduction  of Mandatory  Alcohol Testing one year ago. Increased Garda  Traffic Corps activity and a more responsible attitude among many drivers has also helped contribute to the reduction in deaths and injuries on Irish roads" according to Transport Minister, Noel Dempsey, T.D. He called on all drivers to maintain this effort and especially to remember to always think safety first and never drink and drive.  

Minister Dempsey said: "The 21st July will be 12 months since Mandatory Alcohol Testing was introduced. Despite the success of the initiative people continue to die on our roads and each death is tragic and unnecessary. The past twenty four hours are unfortunately a timely reminder that we cannot become complacent. This Government has put road safety as a top priority for the new administration. We will continue to stay focused and proactive in making Irish roads and driver behaviour safer. With a bank holiday approaching I urge road users to act responsibly and not to take any chances. If you break the law on the road you will be caught. Garda enforcement of road safety legislation will not let up."

For more information please visit: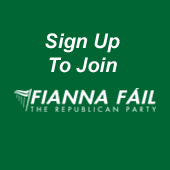 Cllr. Cormac Devlin, "Saint Michaels", Glenageary Avenue, Dún Laoghaire, Co. Dublin

Telephone: +353 (1) 275 0786 Email cormacdevlin@ireland.com

.