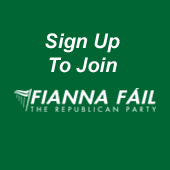 Cllr. Cormac Devlin, "Saint Michaels", Glenageary Avenue, Dún Laoghaire, Co. Dublin

Telephone: +353 (1) 275 0786 Email cormacdevlin@ireland.com

.


CALL FOR AN INCREASE

IN SERVICE ON

THE 45A BUS ROUTE

March 2006

As a frequent bus user himself, Cllr. Devlin has asked the Council to write to Dublin Bus looking for an earlier start time for the 45A (leaving Ballywaltrim/Dún Laoghaire) on Sunday mornings. Currently the first bus is around 11am which is not good enough. It does not offer anyone who works or wants to visit anyone in hospital an early morning service. Cllr. Devlin would like to see this changed so he placed the following motion down:

The following motion was moved by Councillor Cormac Devlin:

That this Council writes to Dublin Bus and asks them why their 45A service from Ballywaltrim does not begin until 11am on a Sunday morning and that they seek to immediately change it as it hampers commuters getting to work on time and prevents them from taking public transport to work on that particular day.

The following report of the Manager, copy of which had been circulated to Members, was NOTED:

If this motion is passed, a letter will issue to Dublin Bus regarding their 45A service from Ballywaltrim.